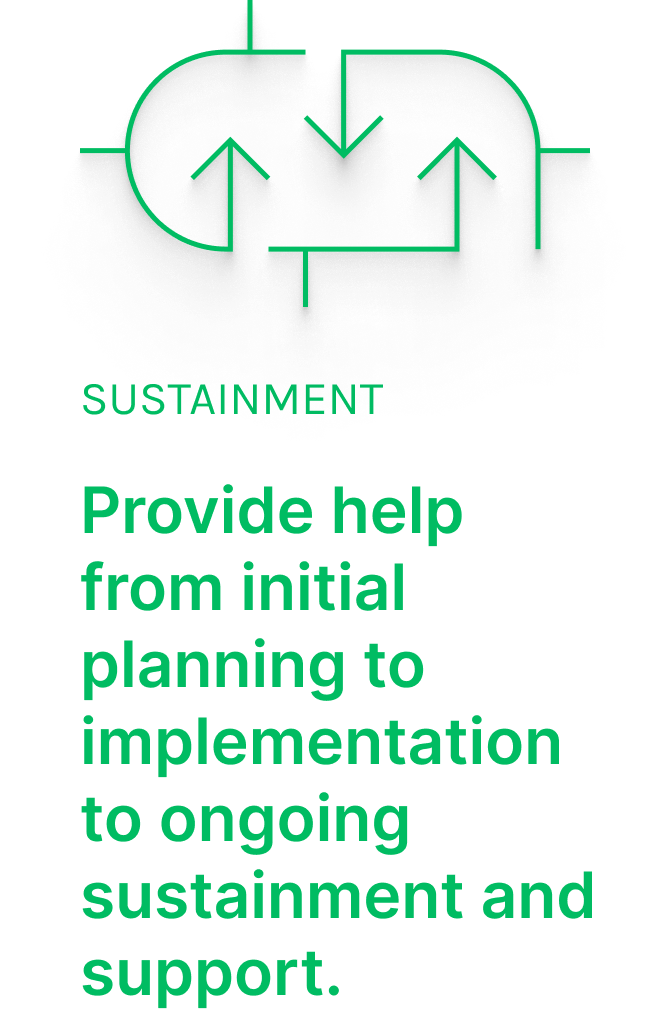 Our expert team of consultants will help you build a comprehensive roadmap for transforming your supply chain, starting with a thorough evaluation of your current systems and processes. We'll identify pain points, develop recommendations, and work closely with you to design a customized solution that meets your unique business needs. Our solution architecture services will set you on the path to supply chain optimization and success.
Our team will lead design workshops, gather requirements from stakeholders, and create a blueprint for implementing your supply chain solution. We'll identify gaps in your current systems and processes and develop a plan to address those gaps, including timelines, budgets, and resource requirements. With our design services, you'll have a clear roadmap to achieving your supply chain transformation goals.
We'll configure your system analytics to align with the functionality of your source systems, ensuring that you're able to generate the insights you need to make informed decisions. Our team will identify data sources, map data elements, and configure analytics to produce the desired output. With our solution configuration services, you'll have a system that's optimized for success.
Our experts will resolve complex data and analytic configurations to ensure that your solution is delivering the expected results. We'll make sure that all data sources are connected, data is mapped correctly, and the system is configured to generate the desired output. With our integration services, you can be confident that your solution is functioning as intended and delivering value to your business.
We'll provide ongoing support and maintenance of your solution, from initial planning to implementation and beyond. Our team will be there to help you troubleshoot issues, provide training, and upgrade your system as needed. With our sustainment services, you can be confident that your supply chain solution will continue to function effectively and deliver value to your business.
SUPPLY PLANNING

At our consulting firm, we specialize in supply planning optimization, leveraging RapidResponse software to help clients achieve efficient supply chain operations. Our team develops effective strategies that forecast demand, identify potential risks, and design procurement processes to ensure timely delivery.




DEMAND PLANNING

As part of our consulting services, we provide demand planning support to clients who use RapidResponse software. Our data-driven analysis and modeling techniques allow us to forecast future demand for their products or services, identify trends, and inform strategies to respond to changing demands.




INVENTORY PLANNING

Our consulting team specializes in optimizing inventory levels for clients who use RapidResponse software. By analyzing demand patterns, lead times, and supply chain constraints, we develop inventory optimization strategies and implement inventory tracking and management systems customized to their specific needs.




SALES & OPERATIONS PLANNING

We help clients implement integrated processes across different functions of the organization, aligning demand with supply, optimizing resource utilization, and improving customer service. Our sales and operations planning consulting service configures and implements RapidResponse software to achieve these objectives.




CAPACITY PLANNING
Our capacity planning consulting service helps clients optimize their production schedules, manage supply chain constraints, and analyze demand patterns. Using RapidResponse software, we identify bottlenecks, develop capacity expansion strategies, and optimize resource utilization to meet clients' capacity requirements.